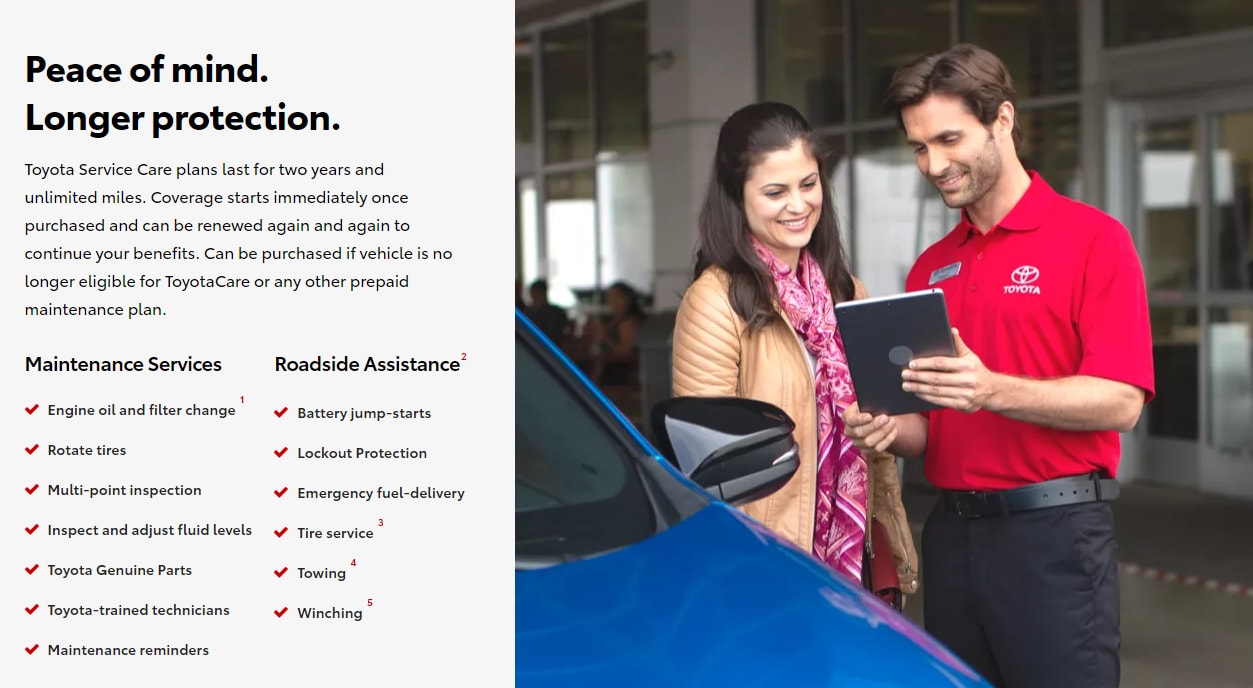 Explore Pre-Paid Toyota Maintenance Plans in Spokane, WA
Treating your car to expert service here at our Toyota service center in Spokane is a great way to get the most out of your vehicle and keep your ride in tip-top shape. We're proud to offer exceptional service at great prices, but did you know that you can save even more when you take advantage of our pre-paid service plans? If you're looking to keep up with routine Toyota maintenance and save some money in the process, our pre-paid service plans offer a unique opportunity for you to score a great deal on professional Toyota service in Spokane.
Save on Toyota Maintenance with Pre-Paid Plans
All vehicles need regular maintenance to keep them running smoothly, and they come with regular service schedules so that it's easy for you to know what kind of service your car needs and when. So, why not tackle paying for service ahead of time to save money and streamline the auto maintenance process?
Here at our service center, you can buy a maintenance package that includes common services like oil changes, tire rotations, multi-point inspections, and even car washes so that you can tackle your car's routine maintenance and score a fabulous value by purchasing ahead of time.
Learn More About Pre-Paid Service Plans at Our Service Center
If you're interested in finding out more about how you could save by purchasing service items in bulk ahead of time, feel free to get in touch with us at our Toyota service center. We'd love to go over the details of our service offers and help you take full advantage of this exciting chance to save on the expert service your Toyota needs.
Ready to take advantage of our pre-paid service plans? Get in touch with our Toyota service center today to get started!
Hours
Monday

7:30am - 5:30pm

Tuesday

7:30am - 5:30pm

Wednesday

7:30am - 5:30pm

Thursday

7:30am - 5:30pm

Friday

7:30am - 5:30pm

Saturday

8:00am - 5:00pm

Sunday

Closed