At Larry H. Miller Downtown Toyota Spokane, we help Toyota owners everywhere get the best performance from the superb Toyota range of cars with our excellent range of suspension products. Featuring all kinds of great gear from sway bar assemblies and bushings to leveling and lowering kits, we have everything you need for all of the great Toyota cars. You can drastically improve the ride and performance of your Toyota FJ Cruiser, Sequoia, 4Runner, Tacoma, Tundra or Land Cruiser using these great items, and we stock them at amazing low prices you won't find anywhere else. 
---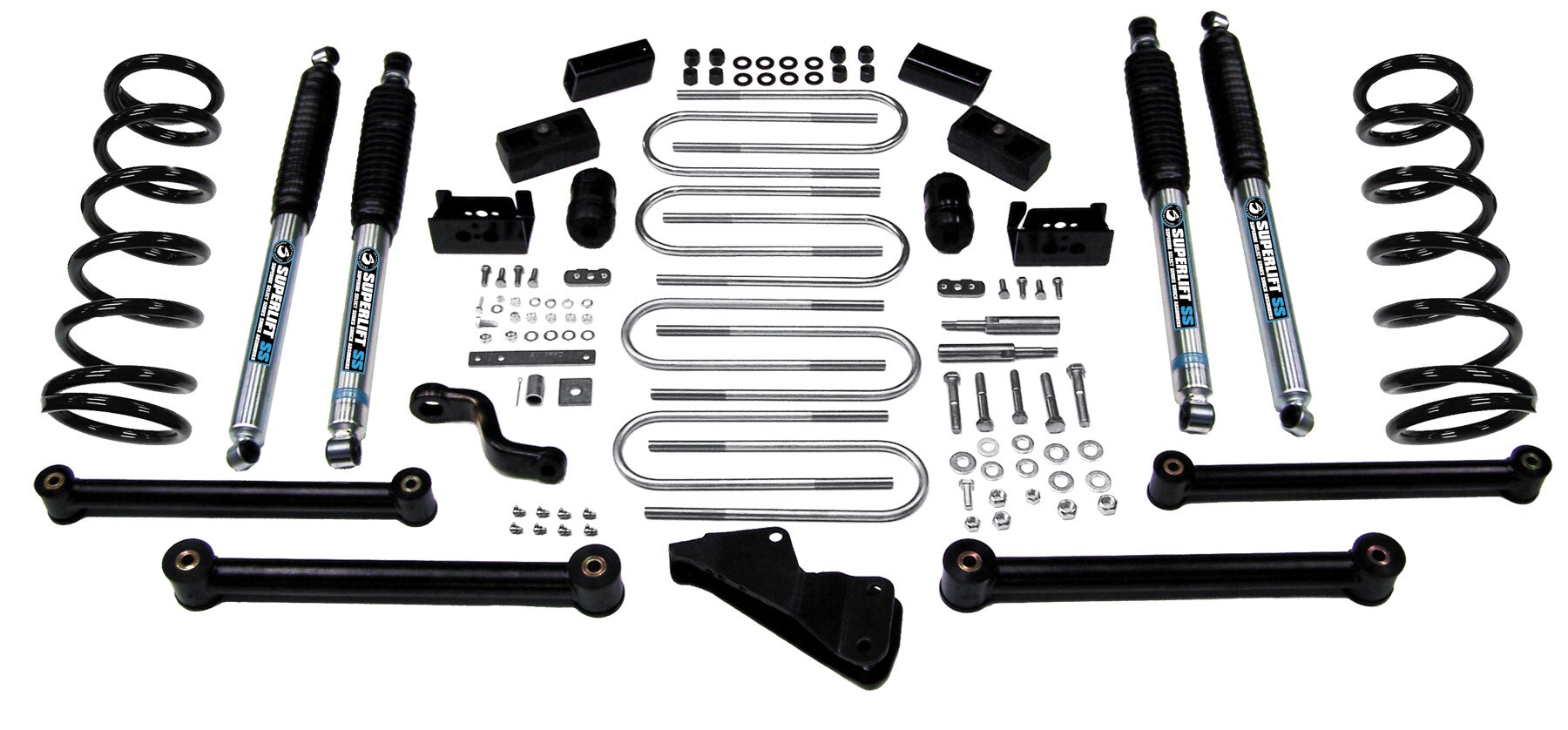 Toyota Tacoma Lift Kits:
Easily on of the most popular trucks to lift, the Tacoma can be lifted up to six inches with a suspension lift kit. Both early and late Toyota Tacoma models use an IFS front suspension utilizing a strut / coil combination. Lifting the truck is usually done by inserting a spacer above the strut in the front and a block or add a leaf in the rear. Taller five to six inch kits required additional parts and labor including new steering knuckles and a lower sub-frame. Once lifted most Tacoma's will maintain a factory or near factory ride.
Toyota Tundra Lift Kits:
Toyota's largest truck has come a long way over the years. It has evolved from a mid-size (1999-2006) to a full-size truck (2007 to Current). Lift kits for the Tundra have kept pace and range 2.5 inch to 6 inch kits, which are available for most years. With a suspension very similar to the Tacoma, the Tundra also uses a IFS front suspension with a coil / strut combination. Depending on the size, once lifted you can fit between 32 inch to 35 inch tires.
All of the products you will find here for you Toyota model and year have been chosen from the latest and best ranges from leading brands. All of our products have been tried and tested by our auto specialists to ensure your satisfaction. You can order your new Toyota suspension systems here by calling us at 877-208-6405 or filling out the form below. Install a Toyota lift kit this weekend and you'll be ready to conquer the wilderness. Don't wait to get the most from your vehicle's ride - buy your new suspension kits and shock absorbers here at Larry H. Miller Downtown Toyota Spokane now!
---
Have Any Questions About Lift Kits?